WEATHER AND CLIMATE
The capital city can throw weather surprises at any time of year, so be prepared but never fear – there is always the perfect activity for any condition.
Wind, rain, shine, and snow, London has it all, and visitors should be ready for anything. Get ready to experience variations from chilly summer nights to hot summer days where an air-conditioner is scarce, to brutally cold winter days of grey and darkness from 4 pm. Despite its reputation as a rainy city, London has regular but generally light precipitation throughout the year. With an average precipitation of around 601mm, this is actually less than many major cities around the world such as Rome, Sydney or New York.
Extreme recorded temperatures range from 38.1°C to – 16.1°C (100.6°F – 3.0°F) and higher temperatures have been more common lately, with the highest temperature ever recorded in London at 38.1°C (100.6°F), which was measured at Kew Gardens in 2003. Heavy snowfall has been infrequent with snow only setting once or twice each winter at no more than 2.5 cm (1 inch).
Summers (June to August) are warm, with temperatures averaging a comfortable 20°C, while winters (December to February) are cool and damp, with average temperatures around 8°C. Spring (March to May) and autumn (September and November) seasons are pleasant with temperatures averaging around 12°C. As a large city, London experiences urban heat island effect, which makes the centre of the city 5°C (9°F) warmer than the outskirts and suburban areas.
The best time to visit London is from spring to summer, between March to August though autumn is very pleasant as well. The average low temperatures vary from 3.9°C to 13.7°C and average high temperatures range from 11.3°C to 23.2°C. It's a good idea to pack warm clothes during your visit and definitely bring an umbrella or raincoat.
London has some great sporting events, shows and festivals that take place year around. Starting in spring, there is St. Patrick's Day Festival and Parade in March, and the RHS Chelsea Flower Show in May. For summer, not to be missed is the Wimbledon Championships and City of London Festival in June. In autumn, pay a visit to London Literature Festival in October and Bonfire Night in November. During the winter, you have Christmas and New Year's Day Parade, Winter Festival at Southbank Centre and Hogwarts in the Snow, not to mention London Art Fair in January.
---
AUTUMN/WINTER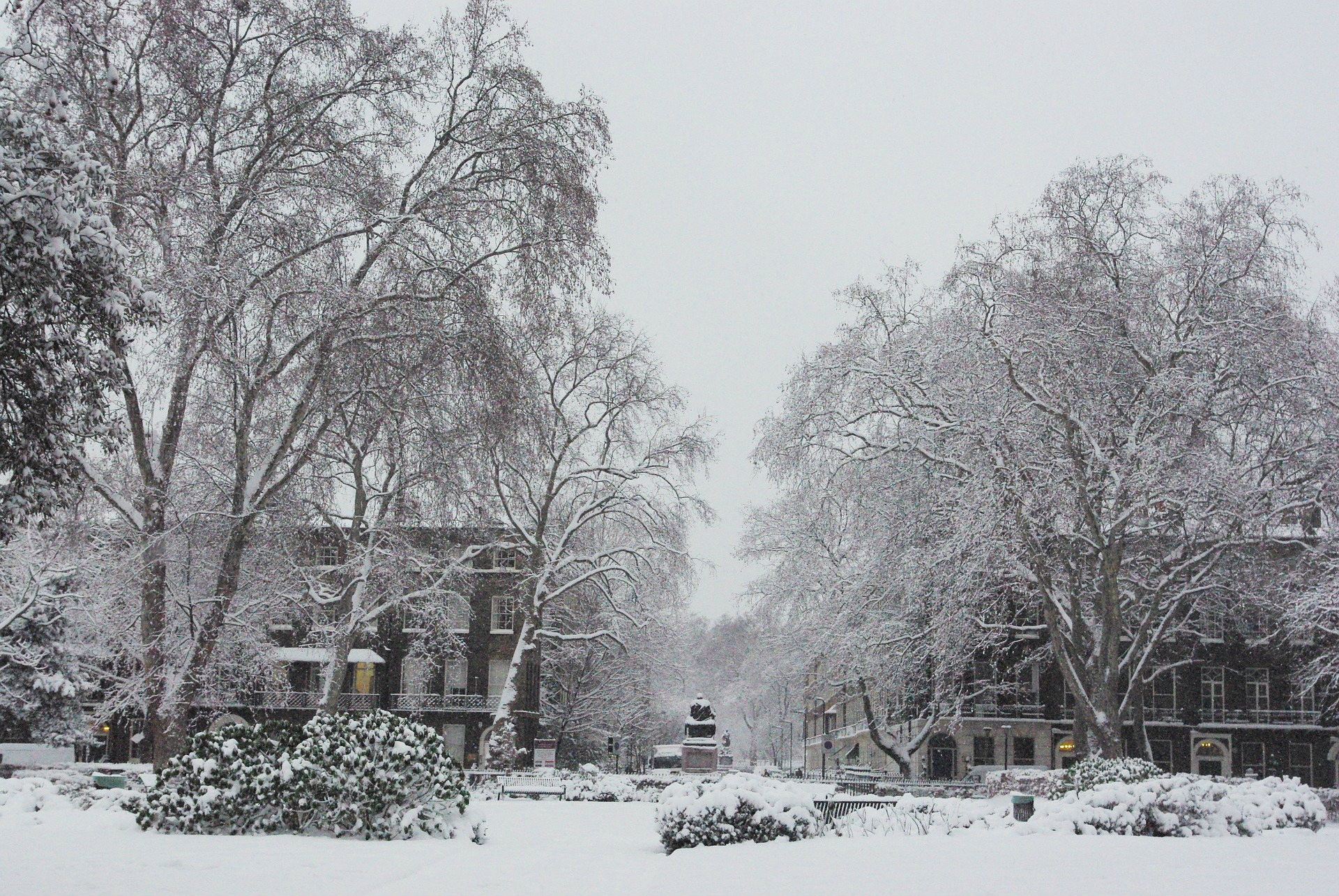 In times of colder weather, visitors can consider going to the theatre or visiting art galleries. Choices include The Old Vic, one of London's most famous theatres; the Royal National Theatre, which has four auditoriums, or many of the theatres in the West End. Although incredibly interesting, you will want to proceed with caution when visiting the Globe Theatre in winter. Reconstructed as the circular, open-air Elizabethan structure that Shakespeare and his contemporaries would have known – being outdoors it will get rather chilly in November or December. The best time to visit is in spring to early autumn, when Shakespeare-era classics are performed.
In terms of museums, many will make great winter destinations, including the British Museum, where you will find world cultures under one roof; the V&A, housing one of the world's greatest collections of decorative arts; the Tate Modern with its powerhouse of modern art; National Gallery that is among the world's most famous, and the National Portrait Gallery. Don't forget to finish off your culture vulture activities with a nice cup of tea or hot chocolate as you stare out into the gloom and appreciate your warmth.
---
SPRING/SUMMER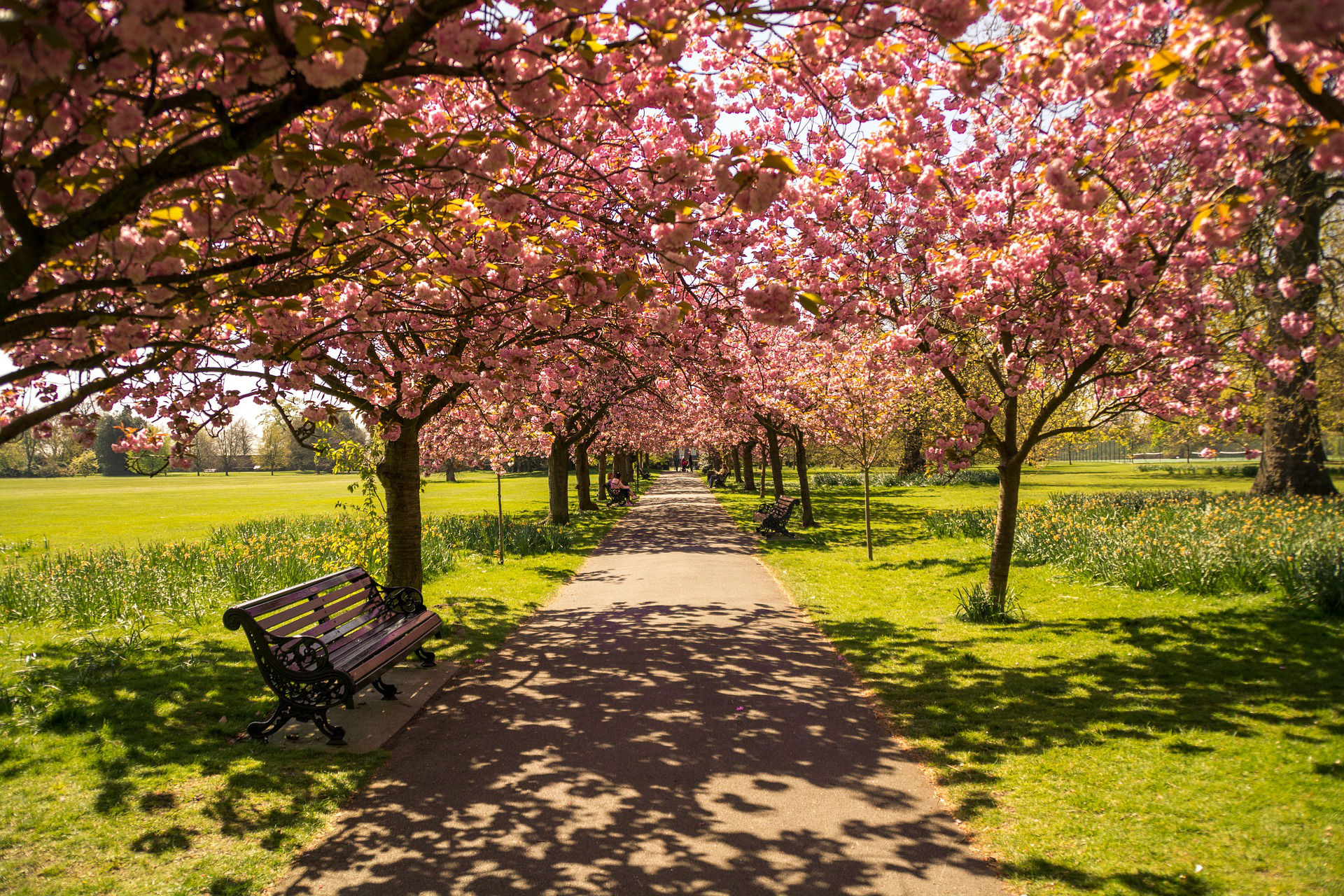 Conversely, the summer can present wonderful opportunities to stroll in many of London's parks, take a picnic and some drinks, and just enjoy the sunny weather. When the sun shines upon the capital city, the number of sick days taken from work dramatically go up – parks and beer gardens suddenly fill up to the rafters. In central London, the visitor is spoiled for choice and Hyde Park, St James's Park, Kensington Gardens, Regent's Park, Victoria Park, and Green Park are just some of the wonderful choices available, while Hampstead Heath, Primrose Hill or Clapham Common are ideal places to picnic or stroll.
For those who don't want to laze around, the hot weather is a perfect opportunity to shop in Camden and Borough Market, explore Oxford Street, Leicester Square and Covent Garden, or simply roam about. Sunny weather is also perfect to visit palaces, including Kensington Palace, Hampton Court Palace, or Kew Palace, all of which have exquisite gardens to be savoured. When one experiences a perfect English summer day, it more than makes up for the torrid misery of its winters.