LONDON – AIRPORTS
London's transportation can get hectic for visitors, so london.com has prepared a series of transportation guides just for you! You can visit our Getting Around London article (anchor: Getting Around London article, internal link: Getting Around London) for general transportation needs, or stay and learn how to get from London's airports to the city!
Greater London is home to six airports of various sizes with Heathrow and Gatwick being the busiest, and your likeliest place of arrival. However, if you happen to arrive at Stansted, City, Luton, or London Southend Airports, you can find all the necessary information on their websites.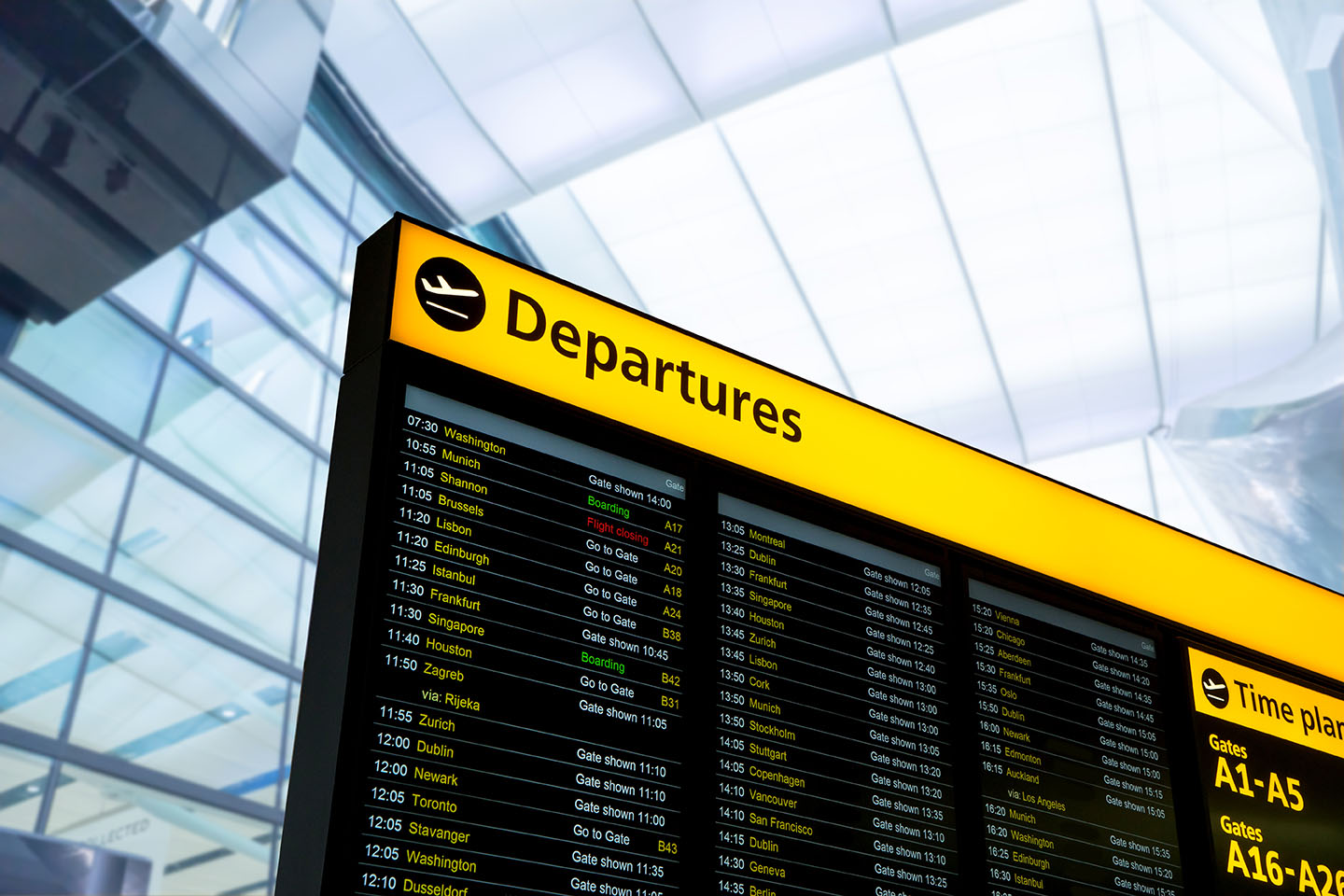 That being said, here is an overview on how to get to the city by …
---
TAXI (FROM HEATHROW AND GATWICK)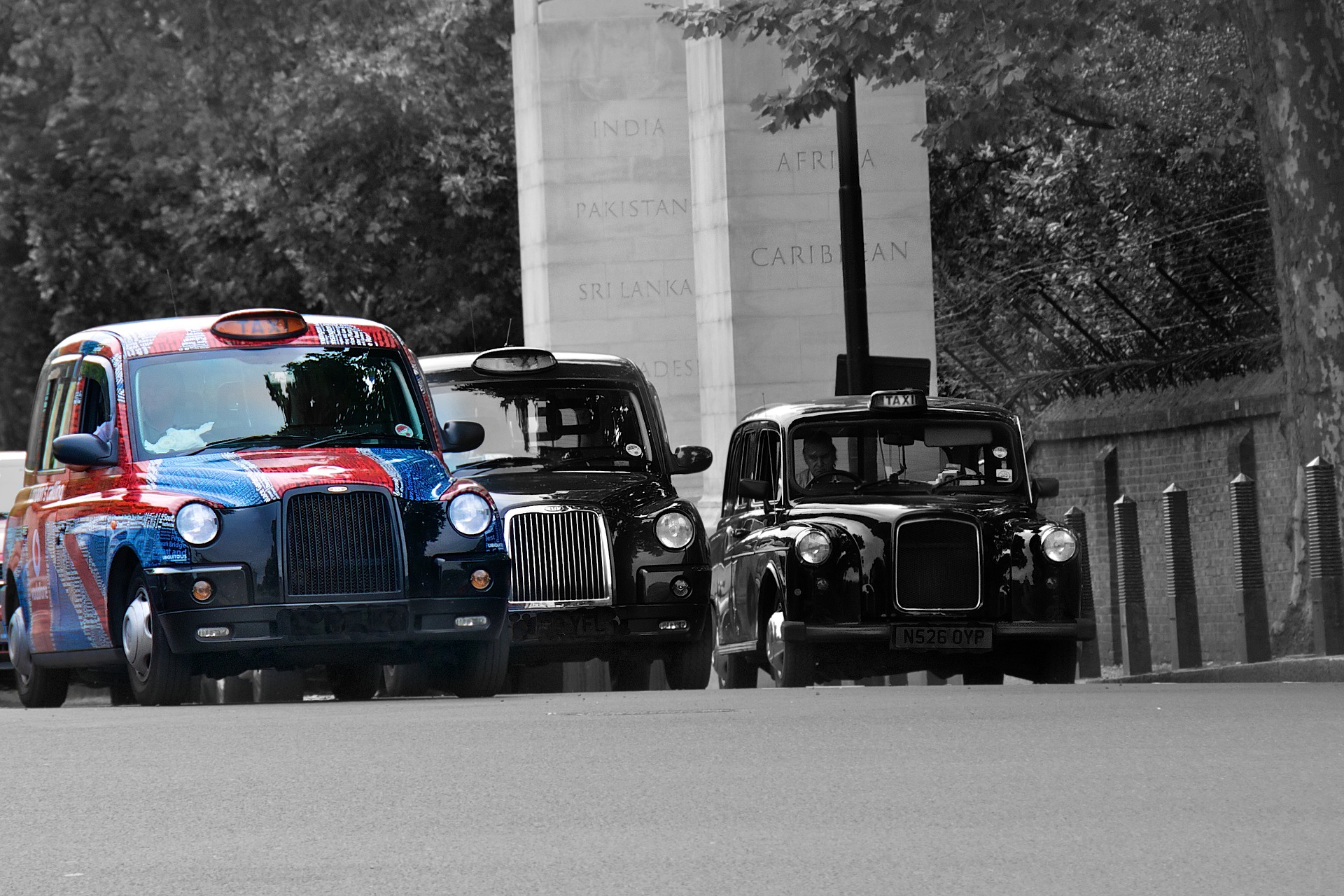 Taxis are the most expensive option for moving around in London. But on the flip side, there is no need to change trains or buses, no need to study schedules, and no lugging around of luggage from station to destination.
If you are arriving at Heathrow and you share a cab with two more travellers, there is no big difference between taking a cab or taking the Heathrow Express, even including the return ticket option.
Here are the basics:
Between Heathrow and Central London
Journey time: 30 min – 1 hour
Journey Price: £50 to £80 (approx 65 to 100 USD), depending on traffic
Between Gatwick and Central London
Journey Time: 80 min – 2 hours
Journey Price: between  £95 to130 (approx. 125 to 169 USD), depending on traffic
General Info
Payment: Cash or Card, no extra charges apply when paying by credit or debit.
Note: Extra charges must be added to the meter at the start of the journey if there are. (e.g., extra charge of £3 for journeys that start from Heathrow Airport taxi stands. A surcharge of around £4 may be levied close to certain holidays.
There are no extra charges for luggage, additional passengers or assistance dogs.
---
UNDERGROUND AND TRAINS (FROM HEATHROW)
Underground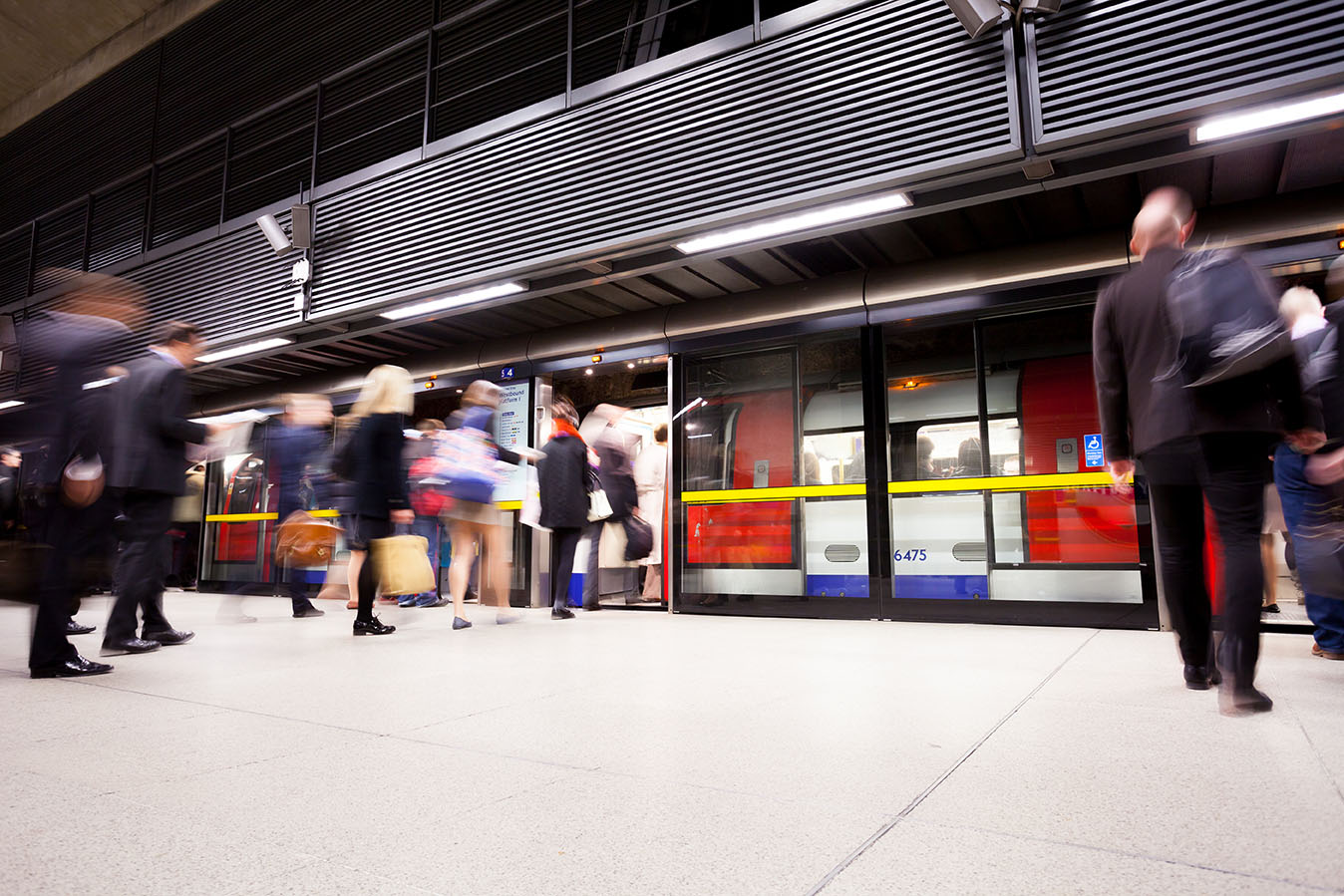 Getting to central London from £6 (approx. 8 USD), London's Underground or Tube, is the most cost-effective option, particularly if you get an Oyster Card. Heathrow has access to three Underground stations – one for Terminals 2 and 3 (between the terminals, so you will need to walk a bit) and one each at Terminal 4 and Terminal 5. The line you will be on is the Piccadilly line, and the journey time to central London is just above an hour. It mostly operates from shortly after 05:00 to just after 23:30.  During its downtime, the N9 bus jumps in, going every 20 min. Go ahead and plan your journey here.
Heathrow Express
With a journey time of 15 minutes, the London Express connecting Heathrow to Paddington is the fastest option to get to London. It departs every 15 minutes, making it a hassle free experience. It does come with a price tag, however, costing (approx. 35 USD) for a single journey.
A great option is their Express Saver Return ticket.  At around £40 (approx. 55 USD), the ticket offers a discount and great flexibility. Once you make your journey to Paddington, the ticket remains valid for up to one month for a return trip.
Get a ticket here.
Heathrow Connect
Heathrow Connect is one of London's overground rails. It connects to various stations in West London and runs to London Paddington. Journey time varies between 31 and 49 minutes, and travelling all the way to Paddington cost around £11 (approx. 16 USD). You can access the train station while airport terminals 2, 3 and 4; if you are travelling from terminal 5, take the free transfer train to one of the other terminals. You can find the exact times and ticket fares here.
---
TRAINS (FROM GATWICK)
The Gatwick Express, Southern Trains, and the Thameslink and Great Northern Trains all serve the greater London area. With a journey time to Victoria Station of just above 30 minutes and a return ticket for about £30 (approx. 40 USD), the trains are an easy and convenient way to get to the city. Make use of their open return ticket, allowing you to take the train back at any time within one calendar month.
---
BUSES AND COACHES (FROM HEATHROW AND GATWICK)
Heathrow
There are various bus and coach services available from Heathrow, serving a variety of destinations in and out of London.
If you are looking to get a connection to Oxford or catch a train from a train station out of town, they are worth looking at.
Gatwick
An alternative to the trains are buses going from Gatwick to London.
The journey time will be longer but the fare is around 30% cheaper compared to the train. Open return tickets are also available.