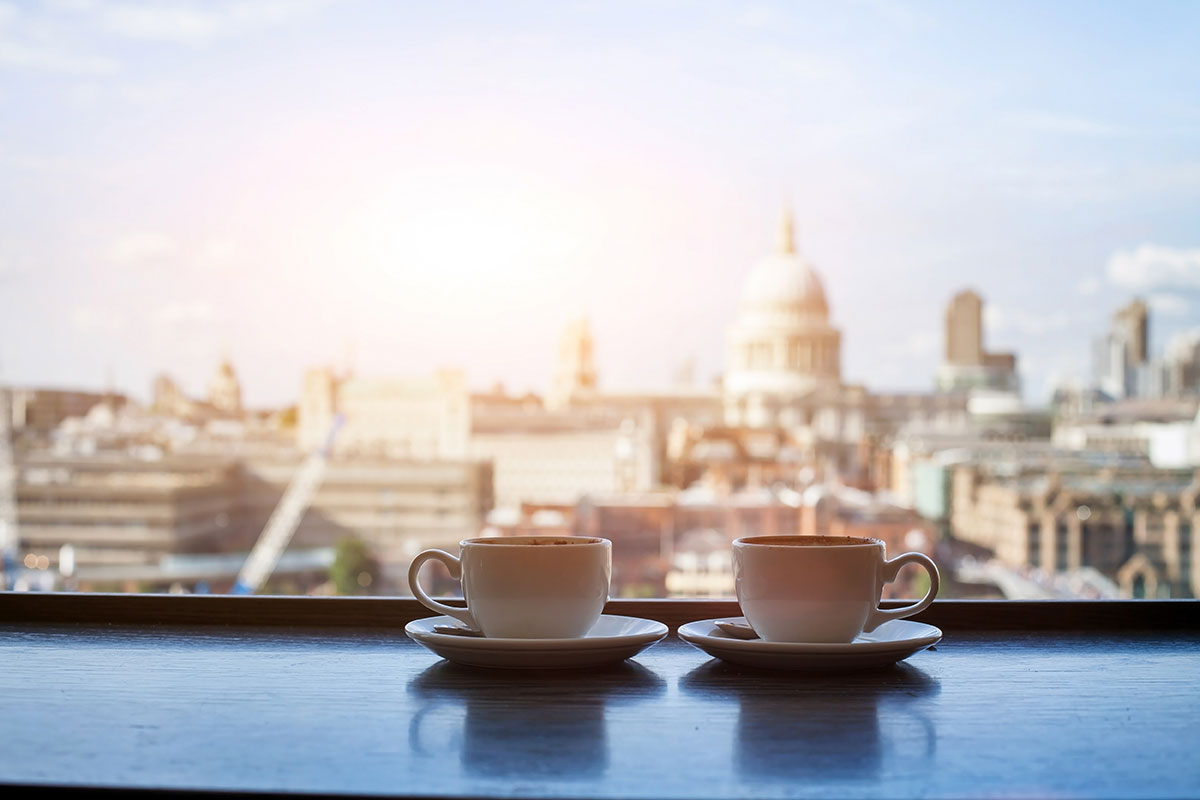 1. Dinner for 2? Let's eat in the sky!!
Hey, who doesn't want to enjoy a great meal 100 feet above London. Yes, enjoying a meal while looking out across London, is just the right romantic touch for a perfect evening. The place? London in the Sky – obviously!! I piece of advice, make sure you buy your tickets in advance since it is a favorite place for couples.
---
2. Drinks for 2? Let's have cocktails in the sky!!
If food is not your bag then cocktails at a rooftop bar may be the thing you are looking for you and your date. There is nothing quite like it …. Having drinks at any of the many rooftop bars in the city of London may add that little extra romantic feeling to enjoying your date or just embracing the lovely ambiance of London.